New Patients
Welcome to the practice of Myers Chiropractic! We hope you enjoy your time with us as much as we enjoy working with you and your family. From the minute you enter our practice, we aim to help you begin a path of healing.
Here's a little more about our two visit new patient process.
The First Visit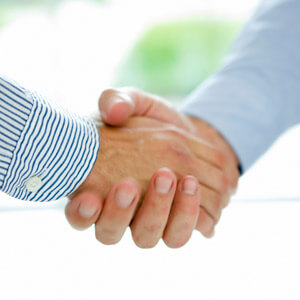 We want to make sure we take time to get to know you, so you should plan on your first visit lasting about 60 minutes with our Battle Creek chiropractors.
ONLINE FORMS »

After filling out some basic forms, you'll meet with one of our chiropractors for a consultation, in which your health history is discussed. An examination will be performed to determine if chiropractic care is right for you. If we think it is, and if you want to proceed, additional tests (such as X-rays) will be conducted, evaluated, and discussed with you.
After making sure to answer any and all questions you may have, a chiropractic care plan will be discussed. The plan is flexible based on your outcomes as time goes along, but having it in place gives you an idea of what to expect. Your first adjustment will then take place.
The Second Visit
The second visit typically takes about fifteen minutes. Your chiropractor will determine how your body reacted to your first adjustment, and revisit the chiropractic care plan to see if any changes are needed. You will then receive an adjustment.
Subsequent Visits
We know your time is valuable, and subsequent visits are quick and efficient – usually about ten minutes. During each visit, you will receive an adjustment and we will make sure your chiropractic care plan is still right for you.
Ready to Get Started?
Our team is ready to answer any questions you might have. Since you're the boss and it's your health, we will never pressure you into anything. Contact us today to get started living the pain-free life you were meant to live!
CONTACT US »

New Patients | (269) 964-1441